The Millennial generation—according to demographers at Pew Research Center, is born between roughly 1981 and 1997—they account for 27 percent of the global population or roughly two billion people. With such a large consumer base, it makes sense that millennials have become a focus for many business leaders.
As a consequence, companies need to pay more attention to not only the preferences of millennials, but also to their buying habits, which will help to create profitable marketing strategies because:
For 85% of millennials, the packaging materials are part of the product and brand experience (Brand Amplitude)
For 80% of them, the packaging is an important purchasing criteria (T. Kearney-Stora Enso survey).
Here are some of the main traits of the millennial mind-set, which will help companies to create fully-appreciated packaging design for their main target group.
They are environmentally conscious
Millennials are smart and eco-friendly consumers. Over 70% of millennials consider themselves to be environmentally-conscious.
They are interested in the environmental impact of a brand and are ready to pay a premium for packaging with less waste and more recycling concept. This presents the opportunity for brands to create innovative ideas for green production.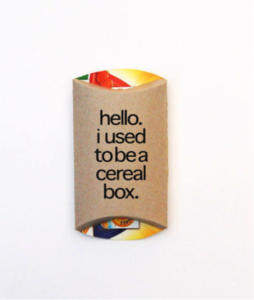 -> Suggestions:
Eco-friendly material:
Think FSC-certified paper, recycled papers, recycled PET or organic cotton.
Eco-friendly printing:
Consider water-based ink.
Anticipate the after-life of your packaging:
Consider reusable and/ or recyclable materials
They are experience-seekers.
Marino Fresch, Head of Marketing for UK & Ireland at Eventbrite comments that many millennials have less disposable income than previous generations at this moment of their lives, and this is making them all the more precious about how they spend their money. Satisfaction comes from spending it on experiences with other people and this are of the economy is booming.
With a taste for culinary adventure, travel, and variety, millennials are seekers of new products that break the rules. Creating 'wow' moments that appeal to millennials' creativity and spirits is a profitable way to succeed. This presents the opportunity for brands to get creative and bring more fun to their structural and graphic designs.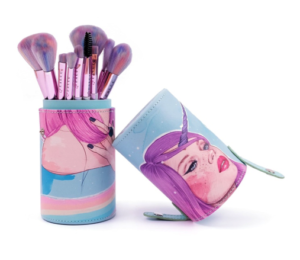 -> Suggestions:
We recommend you create multi-purpose designs; the packaging needs to be reused over and over by giving it a second or even third life. For example, reusing a gift box as a cosmetic organizer or reusing a cotton tote as a travel bag to store dirty laundry. Millennials love to reuse & repurpose, just guide them through it.
They are highly individual
Millennials are hyper-connected, but they display little interest in others except as an audience.
Indeed, narcissism levels have risen steadily during the past few decades, making millennials more self-obsessed than previous generations.
As Chamorro-Premuzic wrote in the Guardian, "in the 1950s, 12% of high-school students perceived themselves as 'an important person' – by the 1990s, 80% did."
This trend presents the opportunity for brands to create more personalized packaging concepts which could help satisfy millennials' need of showing their individuality and ego-centrism.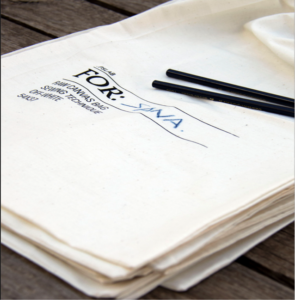 -> Suggestions:
We recommend that you create a fun design, which allows the user to appropriate and/or associate oneself with it. Think monograms; add a sticker and special ribbon color. There are thousands of ways to make your packaging truly unique.
Conclusion:
Millennials are looking for innovation and creativity in every aspect of their life. They are changing not only packaging, but all the ways in which brands interact with people.
Nowadays the main idea of understanding millennials needs is to invest in their motivation and priorities in the decision-making process. By creating eco-friendly, personalized, impactful, and fun packaging design with easy access to a wealth of product information, companies have the chance to win millennials hearts and minds and increase their sales.
What can we accomplish for your brand?
Contact-us today for a free consultation.